Beachcomber Park Amenities and Attractions
Lake Buchanan offers many activities and points of interest. Here are the ones we enjoy.
In Park Amenities
charcoal grills
boat ramps
boat slips
swings
swimming area
trails
fishing
and more! 
Fish types in Lake Buchanan
Large-mouth Bass
Small-mouth Bass
Guadeloupe Bass
Spotted Bass
White Crappie
Black Crappie
Striped Bass
Striped Bass Hybrids
White Bass
Channel Catfish
Blue Catfish
Flathead Catfish
Sunfish
Saugeye
Trout
Shad
Since Lake Buchanan is not a constant level lake, Beachcomber Park's 2 boat launches are adaptable to changing situations. A new addition in 2000 will allow boats to launch when the lake is low. Boat docks and slips are in a protected cove.
A nearby fish cleaning station is a gathering point for the successful fisherman. The very popular jet skis may be launched from the ramps as well.
A cattle ranch is the neighbor across the lake, so heavy boat traffic is uncommon in the vicinity of Beachcomber Park.
Boat Storage
Boat storage is available at a monthly rate of $30 per space. Inquire with park manager for more specific details or send email to thrift@lakebuchananrv.com.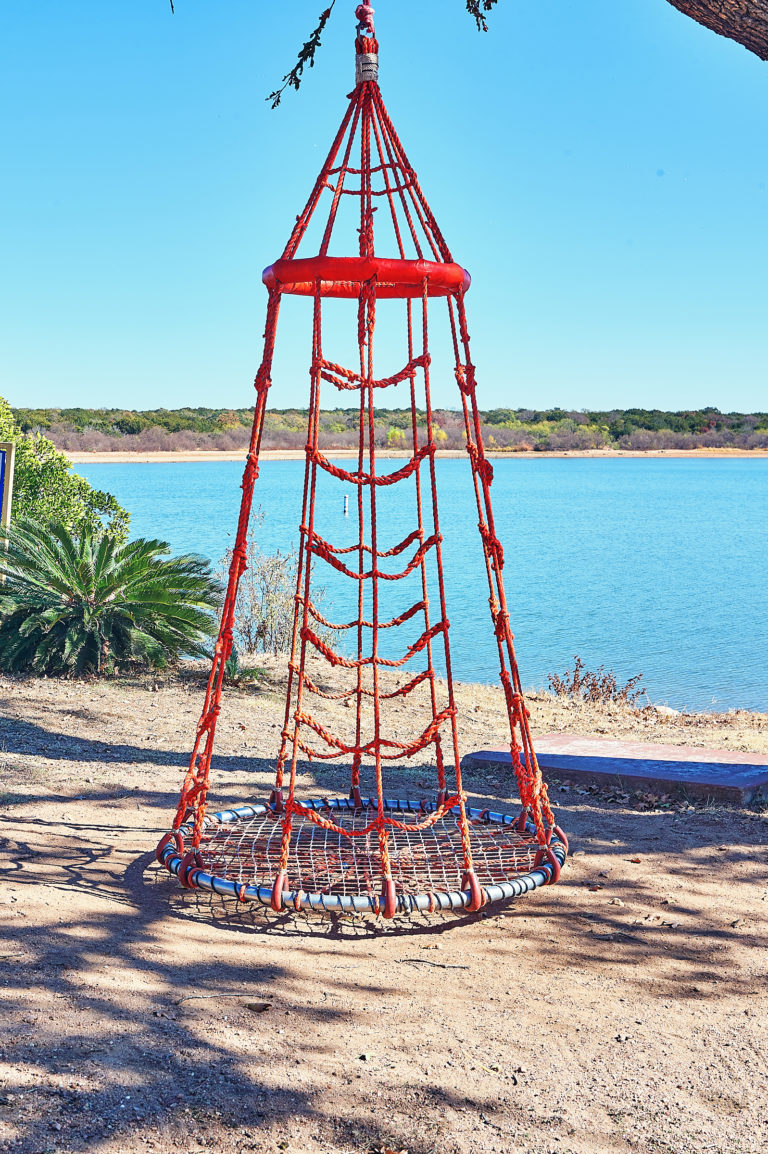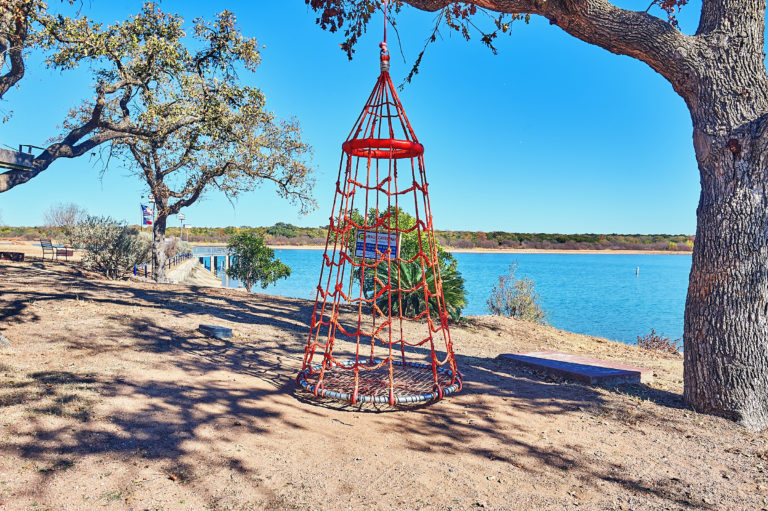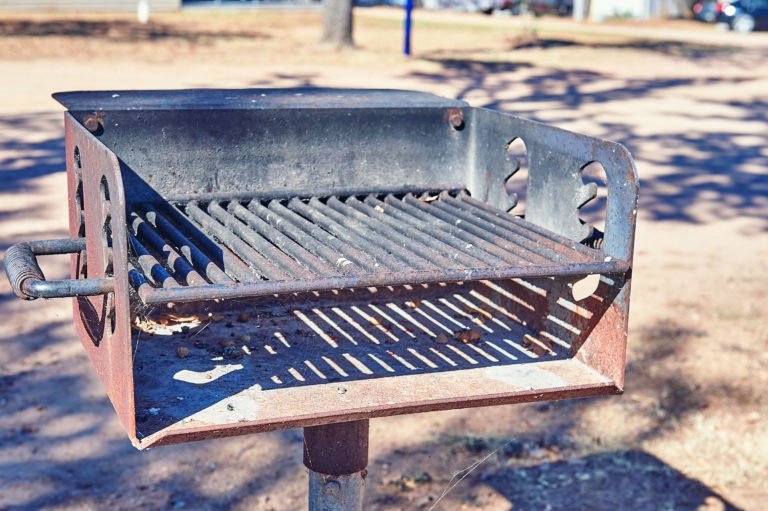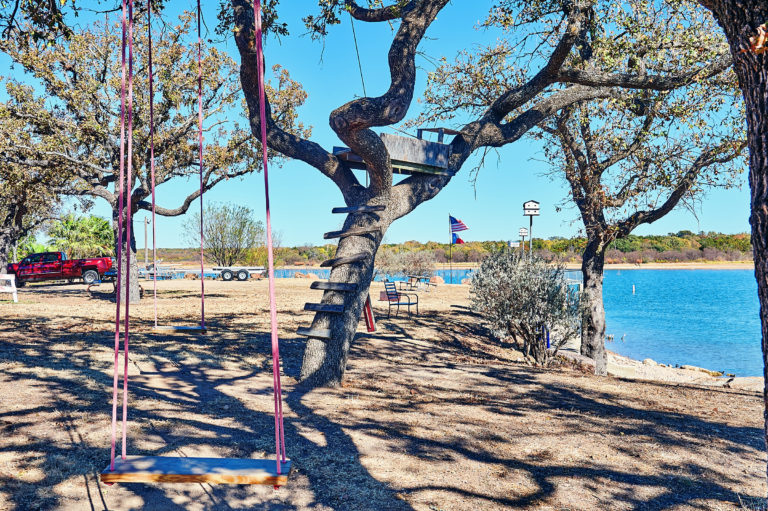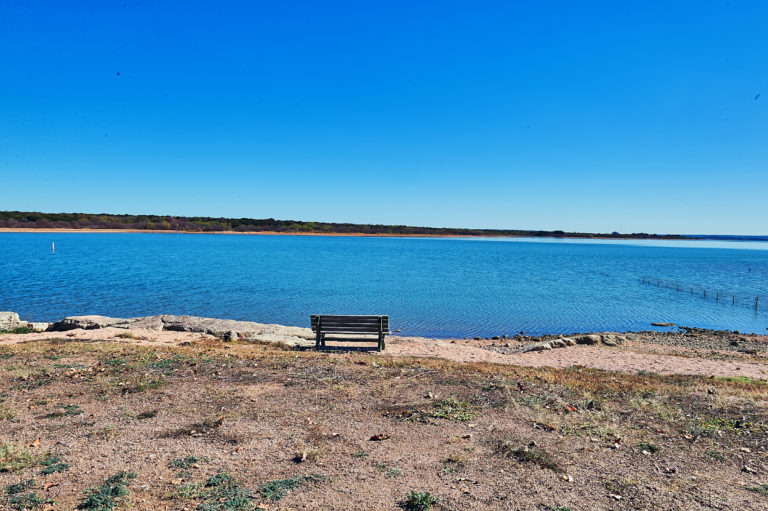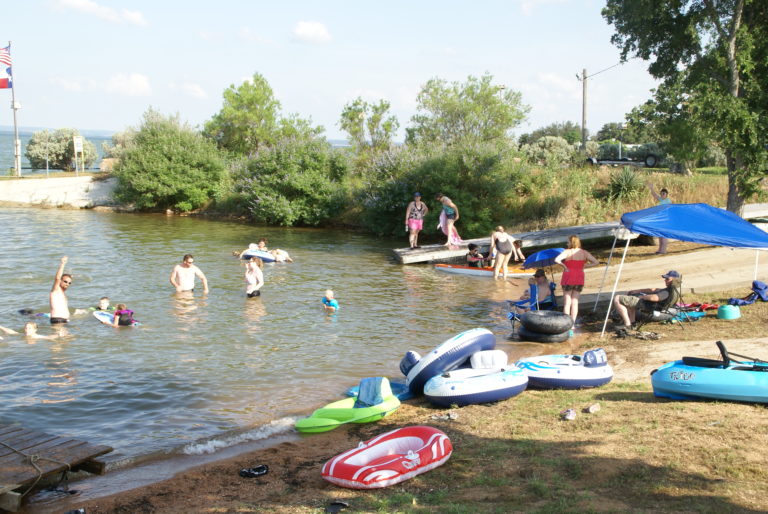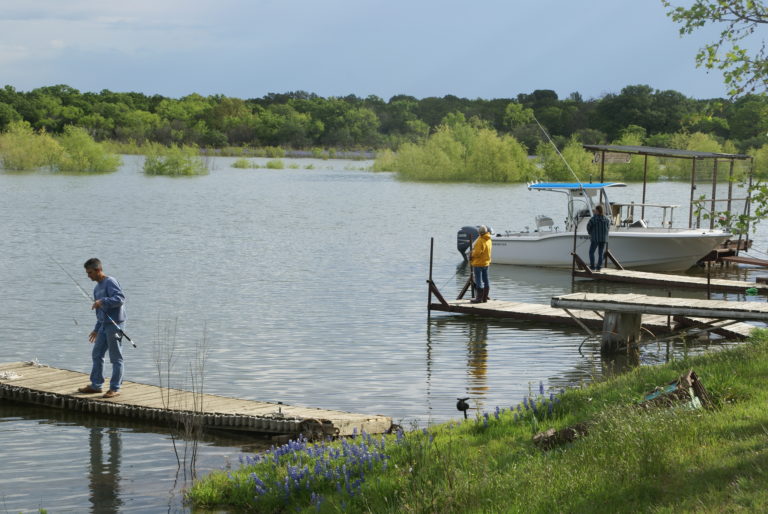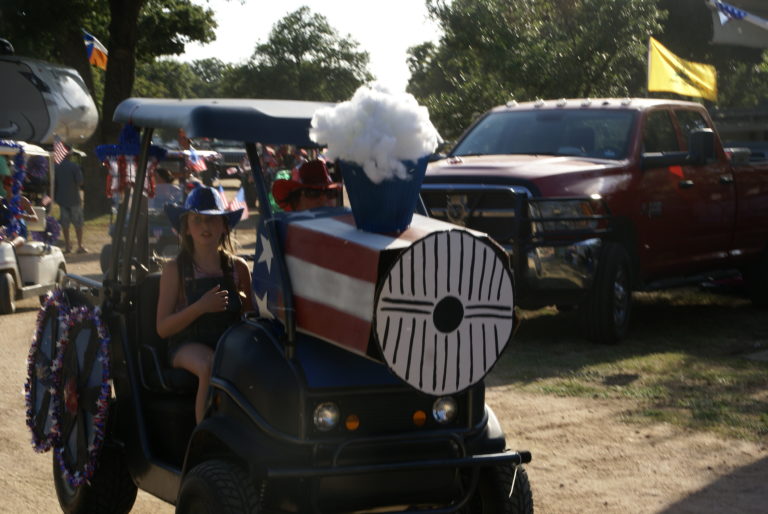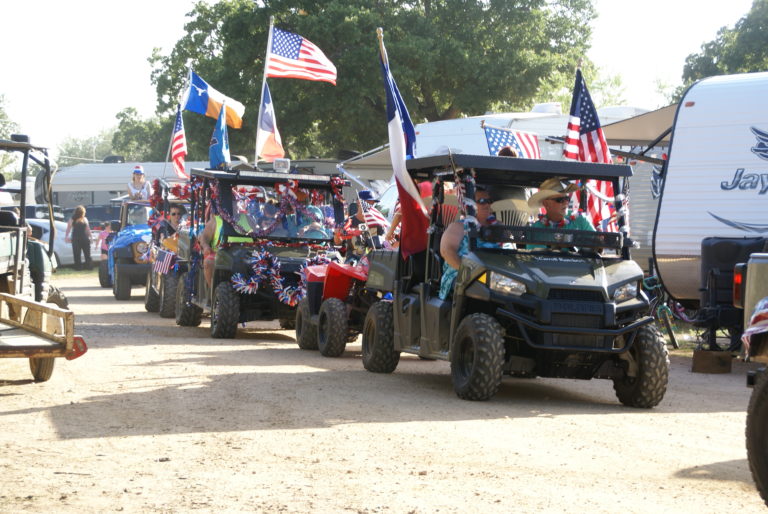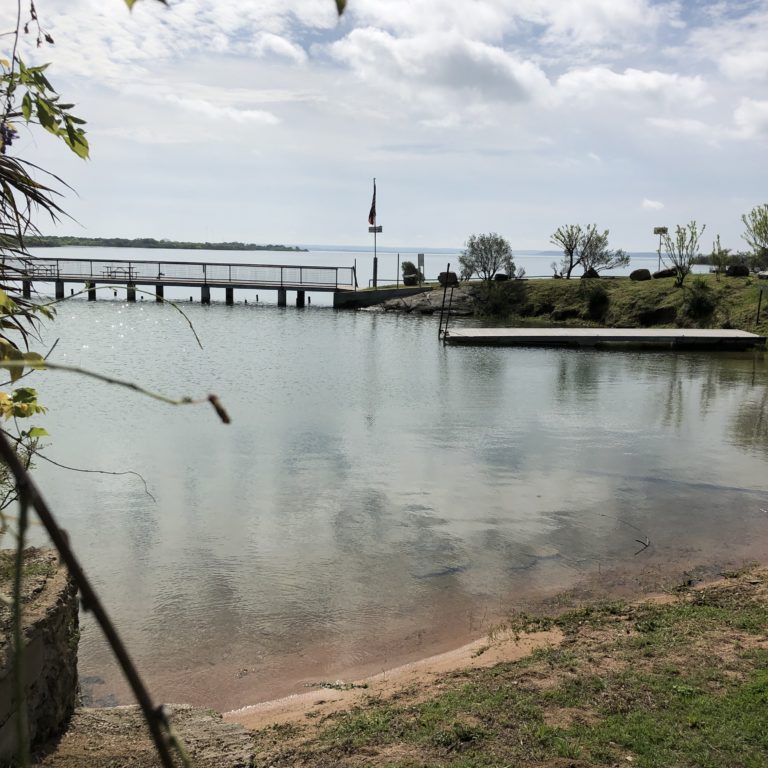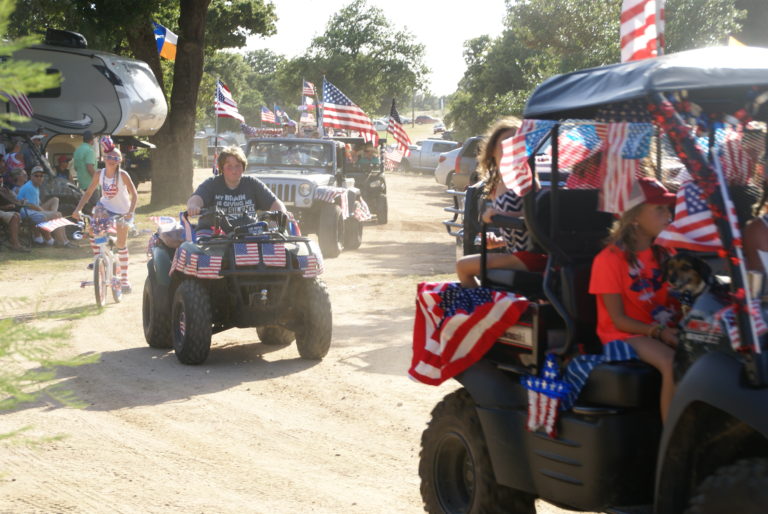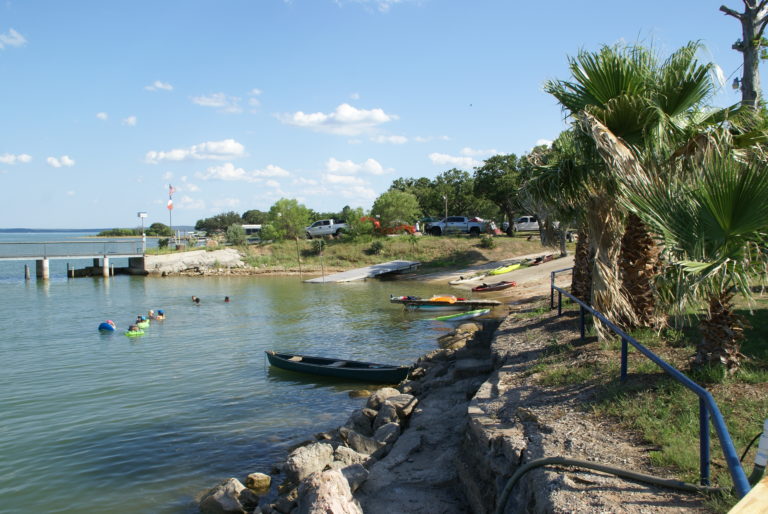 Attractions Around the Lake
Points of Interest
Longhorn Caverns State Park
Longhorn Cavern State Park features Longhorn Cavern, a Texas Hill Country wonder created over thousands of years by the dissolving and cutting action of water on the limestone bedrock of the area. Fossil remains show that many Ice Age animals once occupied the cave.
Vanishing Texas River Cruise
Vanishing Texas River Cruise by Canyon of the Eagles is the premier ecological cruise of Texas. Departing from Lake Buchanan in the Central Texas Hill Country, our cruises provide you spectacular views of Lake Buchanan, the Colorado River, native Texas wildlife, waterfalls, world-class bird watching and wintering Bald Eagles.
Wine Vineyards
The Hill Country currently claims about 22 wineries. All of these wineries have helped make Texas the number 5 grape and wine producer in the country. They not only beautify the area with a European feel, they also significantly impact the economy, bringing more than $1 billion a year to it.
Lake Buchanan Dam
Buchanan Dam and Lake Buchanan were the first completed in the Highland Lakes chain. Their primary purposes are to store water and supply hydroelectricity. They are named for U.S. Rep. J.P. Buchanan, who helped secure federal funds to complete the project after the original builder declared bankruptcy.
Enchanted Rock Park
Visitors can enjoy primitive backpacking, camping, hiking, technical and rock climbing, picnicking, geological study, bird watching, and star gazing (minimal light pollution). Remember, at Enchanted Rock State Natural Area, do not disturb plant or animal life, geological features, or Indian or historical artifacts. These park resources are protected by law! Bring your own firewood. Rock climbers must check in at headquarters; route maps and climbing rules available.
Fredericksburg – Chamber Of Commerce
Whether you are coming to visit or to live, get ready to experience the many sides of "Our Enduring Heritage."
Hunting and Fishing
This is paradise for the outdoors man. Native game fish abound in our lakes and streams including bass, crappie, bream and catfish. Fall and winter hunting seasons offer plentiful white-tailed deer, feral hogs, wild turkey and excellent wing shooting of migratory and native game birds. Ask your lodging host for recommendations on guide services & supply outlets. Guided Hunting & fishing services also make great gifts!